You are currently browsing the category archive for the 'Biblical Discipline' category.
The President Without A Country, By Pat Boone
"We're no longer a Christian nation." – President Barack Obama, June 2009
"America has been arrogant." – President Barack Obama
"After 9/11, America didn't always live up to her ideals."- President Barack Obama
"You might say that America is a Muslim nation."- President Barack Obama, Egypt 2009
Thinking about these and other statements made by the man who wears the title of president. I keep wondering what country he believes he's president of.
In one of my very favorite stories, Edward Everett Hale's "The Man without a Country," a young Army lieutenant named Philip Nolan stands condemned for treason during the Revolutionary War, having come under the influence of Aaron Burr. When the judge asks him if he wishes to say anything before sentence is passed, young Nolan defiantly exclaims, "Damn the United States! I wish I might never hear of the United States again!"
 The stunned silence in the courtroom is palpable, pulsing. After a long pause, the judge soberly says to the angry lieutenant: "You have just pronounced your own sentence. You will never hear of the United States again.. I sentence you to spend the rest of your life at sea, on one or another of this country's naval vessels – under strict orders that no one will ever speak to you again about the country you have just cursed."
And so it was. Philip Nolan was taken away and spent the next 40 years at sea, never hearing anything but an occasional slip of the tongue about America. The last few pages of the story, recounting Nolan's dying hours in his small stateroom – now turned into a shrine to the country he foreswore – never fail to bring me to tears. And I find my own love for this dream, this miracle called America, refreshed and renewed.
I know how blessed and unique we are. But reading and hearing the audacious, shocking statements of the man who was recently elected our president – a young black man living the impossible dream of millions of young Americans, past and present, black and white – I want to ask him, "Just what country do you think you're president of?" You surely can't be referring to the United States of America, can you?
America is emphatically a Christian nation, and has been from its inception! Seventy percent of her citizens identify themselves as Christian. The Declaration of Independence and our Constitution were framed, written and ratified by Christians. It's because this was, and is, a nation built on and guided by Judeo-Christian biblical principles that you, sir, have had the inestimable privilege of being elected her president.
You studied law at Harvard, didn't you, sir? You taught constitutional law in Chicago? Did you not ever read the statement of John Jay, the first Chief Justice of the Supreme Court and an author of the landmark "Federalist Papers": " Providence has given to our people the choice of their rulers – and it is the duty, as well as the privilege and interest of our Christian nation – to select and prefer Christians for their rulers"?
In your studies, you surely must have read the decision of the Supreme Court in 1892: "Our lives and our institutions must necessarily be based upon and embody the teachings of the Redeemer of mankind. It is impossible that it should be otherwise; and in this sense and to this extent our civilization and our institutions are emphatically Christian." Did your professors have you skip over all the high-court decisions right up till the mid 1900's that echoed and reinforced these views and intentions?
Did you pick up the history of American jurisprudence only in 1947, when for the first time a phrase coined by Thomas Jefferson about a "wall of separation between church and state" was used to deny some specific religious expression – contrary to Jefferson 's intent with that statement? Or, wait a minute: were your ideas about America's Christianity formed during the 20 years you were a member of the TrinityUnited Church of Christ under your pastor, Jeremiah Wright? Is that where you got the idea that "America is no longer a Christian nation"?
Is this where you, even as you came to call yourself a Christian, formed the belief that "America has been arrogant"? Even if that's the understandable explanation of your damning of your country and accusing the whole nation (not just a few military officials trying their best to keep more Americans from being murdered by jihadists) of "not always living up to her ideals," how did you come up with the ridiculous, alarming notion that we might be "considered a Muslim nation"?
Is it because there are some 2 million or more Muslims living here, trying to be good Americans? Out of a current population of over 300 million, 70 percent of whom are Christians? Does that make us, by any rational definition, a "Muslim nation"? Why are we not, then, a "Chinese nation"? A "Korean nation"? Even a "Vietnamese nation"? There are even more of these distinct groups in America than Muslims. And if the distinction you're trying to make is a religious one, why is America not "a Jewish nation"?
There's actually a case to be made for the latter, because our Constitution – and the success of our Revolution and founding – owe a deep debt to our Jewish brothers. Have you stopped to think what an actual Muslim America would be like? Have you ever really spent much time in Iran? Even in Egypt? You, having been instructed in Islam as a kid at a Muslim school in Indonesia and saying you still love the call to evening prayers, can surely picture our nation founded on the Quran, not the Judeo-Christian Bible, and living under Shariah law. Can't you? You do recall Muhammad's directives [Surah 9:5,73] to "break the cross" and "kill the infidel"?
It seems increasingly and painfully obvious that you are more influenced by your upbringing and questionable education than most suspected. If you consider yourself the president of a people who are "no longer Christian," who have "failed to live up to our ideals," who "have been arrogant," and might even be "considered Muslim" – you are president of a country most Americans don't recognize. Could it be you are a president without a country?
You can click on the following link to "Snopes" which verifies that this is an actual, very well written, letter written by Pat Boone:
http://www.snopes.com/politics/soapbox/patboone.asp
Lord Jesus, God and Saviour, please bless America! HELP!
The stats helper monkeys at WordPress.com mulled over how this blog did in 2010, and here's a high level summary of its overall blog health: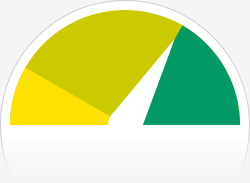 The Blog-Health-o-Meter™ reads This blog is doing awesome!.
Crunchy numbers
A Boeing 747-400 passenger jet can hold 416 passengers. This blog was viewed about 4,900 times in 2010. That's about 12 full 747s.
In 2010, there were 16 new posts, growing the total archive of this blog to 257 posts. There were 9 pictures uploaded, taking up a total of 356kb. That's about a picture per month.
The busiest day of the year was January 5th with 76 views. The most popular post that day was Life at Conception .
Where did they come from?
The top referring sites in 2010 were search.aol.com, facebook.com, google.com, search.conduit.com, and jehovahs-witness.net.
Some visitors came searching, mostly for chance phelps, replica of noah's ark, goat milk, holocaust, and noah's ark replica.
Attractions in 2010
These are the posts and pages that got the most views in 2010.
1
Life at Conception August 2009
1 comment
2
Replica of Noah's Ark March 2010
3
PFC Chance Phelps June 2009
1 comment
4
Holocaust Remembrance May 2009
5
Heartland Ministries June 2007
5 comments
I have just received this heartfelt missive from a U.S. military officer currently deployed in the Middle East, and was moved by his passionate writing of his experience in honoring the heroes making their final journey home. God, bless this writer and all those in harm's way. Amen.
"Family & Friends,
 
I just returned from a ceremony.  At 10 o'clock this morning, I experienced a paradox that penetrated my heart.  On the one hand, it was the greatest honor I could bestow on another Soldier.  Yet, on the other hand, it was the heaviest burden I could carry for him.  I swelled up with pride one moment as I saw each American flag, but had to suppress anger as I considered what happened to the warrior beneath it.  I thanked God for the ultimate sacrifice of each brave volunteer, but mourned deeply for the families who would receive them.
 
These precious souls.
All of them sons.
Some of them husbands and fathers.
Some of them brothers and uncles.
All of them heroes.
 
You see, I stood among 200 fellow warriors on the tarmac just moments ago as we welcomed seven of our courageous brothers who "gave the last full measure of devotion."  This, their last stop before they fly home to America for a heart-wrenching reunion, not the way their loved ones imagined.  Grieving families who must now endure indescribable pain.
 
I couldn't help but notice the irony of the moment.  The sky was as blue as I've ever seen it.  Clear, not a cloud.   Hot, but no humidity, and a cool breeze.  This very spot where I stood today is one of the most desired points in this war-torn region because this is where you catch the "Freedom Bird" as we call it—the plane that takes you home to embrace your loved ones.  But today's bird could hardly be called "Freedom."  I couldn't keep from picturing the wives and children, the mothers and fathers, the friends and loved ones.
 
We collectively saluted each American Hero as he was gently and slowly loaded onto the aircraft with precision and grace.  The chaplain offered a prayer of gratitude for the price these men paid in service to our country, and he pleaded for God's comfort for those left behind.  Then, each flag-draped casket disappeared into the plane's belly of darkness.  It was a moving tribute that brought the reality of war squarely into focus.
 
Sadly, these ceremonies are not uncommon.  So I ask you to petition God on behalf of these men and the many others who stand courageously in the fight even as you read this.  While I did not know a single one of these heroes, their presence brought a wellspring of emotion as I prayed for their families and the brothers who fought beside them on the battlefield.  I don't know where their hearts were, but I do know that the remaining harvest is plenty and there is no time to waste.  So, again, I ask that you pray for God to move in the hearts of our Nation's warriors so they can personally receive God's grace and have the assurance that this brief visit here on earth is only the beginning of an eternal love affair with Jesus.
 
We can't choose how we start this race called life, but we all must make the choice as to how we are going to finish it.  The only true "Freedom Bird" chose three nails, and He took our place on the cross so that we could have a place in Heaven.
 
Finish Strong!
Kevin Bouren
P.S. I asked God to give me peace and He drew me to His Word—Romans 5:1-10—maybe you'll find comfort there as well."
Romans 5: 1-11    Peace and Joy
 1Therefore, since we have been justified through faith, we have peace with God through our Lord Jesus Christ, 2through whom we have gained access by faith into this grace in which we now stand. And we rejoice in the hope of the glory of God. 3Not only so, but we also rejoice in our sufferings, because we know that suffering produces perseverance; 4perseverance, character; and character, hope. 5And hope does not disappoint us, because God has poured out his love into our hearts by the Holy Spirit, whom he has given us. 
 
 6You see, at just the right time, when we were still powerless, Christ died for the ungodly. 7Very rarely will anyone die for a righteous man, though for a good man someone might possibly dare to die. 8But God demonstrates his own love for us in this: While we were still sinners, Christ died for us.
 
 9Since we have now been justified by his blood, how much more shall we be saved from God's wrath through him! 10For if, when we were God's enemies, we were reconciled to him through the death of his Son, how much more, having been reconciled, shall we be saved through his life!
A few months ago I was invited to review the newly published book by John and Stasi Eldredge entitled Love and War . . . Finding the Marriage You've Dreamed Of.  The cover flap states, "What the Eldredge bestsellers Wild at Heart did for men and Captivating did for women, Love & War will do for married couples everywhere."
 
Being a veteran of well over 40 years of marriage to my high school sweetheart, I was intrigued by the potential wisdom I might share based on my own life experience. Being married is hard! It takes work, compassion and compromise.
 
Lea and I were teens when we married in the mid-60s, and many friends and family members speculated, "It'll never last." Only one out of five U.S. marriages lasts for 50 years and about 50% of marriages end in divorce. Teen marriages are thought to have an even higher rate of failure, maybe approaching 60%. But, against all odds, through the grace of God, we're still in love.
 
So, when I sat down to read through the book, I anticipated much less true wisdom and straight talk from this younger couple than I happily found neatly tucked into its pages.
 
In Chapter One, John and Stasi had been married for nearly three years. They were very involved with their church. John was on staff with the church and also leading a small theater company. Stasi was reaching out to troubled teens through an active Christian ministry.  They were both devoted to their work, and kept very busy. They had wisely taken the right steps before marriage by getting premarital counseling, they attended a marriage seminar, and were now active in a weekly married couples group. And, yet, their marriage was in trouble.
 
Stasi and John relate their innermost feelings and reveal much more of themselves than most folks would be comfortable divulging to their life partners, let alone to the public. And, perhaps, that's where the real gutsy value of this book lies. This is real. It isn't idealism or theory. This is about who they were, what they thought and experienced, and how far they have come through personal growth and maturation as a couple. It offers great insight into the battles a couple faces in marriage. Even those who are walking in faith.
 
So what happened to this couple? Why did they approach divorce twice during their marriage? What secrets did they discover to work themselves through the horrors of impending divorce?  What do they share from their experience that can help others in trouble? They offer simple, clearly stated, helpful treasures that can literally rescue the two of you and get your marriage back on track. Oh, and did I mention the chapter on sex?
John and Stasi open their hearts and share their personal journey to disclose one of the most courageous, straight-forward, discussions of sexuality within a Christian marriage that you'll find. This often taboo topic is clearly and frankly discussed, and will help many couples better understand that sexual intimacy in marriage is not only okay, it's what God intended from the very beginning. Sex, like fine wine, really can get better with time!
 
Love and War provides wonderful insight into how wild and powerful sex is in the Christian marriage. "Drink your fill, O lovers," (Song of Songs 5:1). Putting sex into context within the marriage requires a true, compassionate, enduring respect for your life partner, and the ability to unselfishly share your innermost self with that person.
 
Love says, "I accept you as you are, care when you hurt, desire only what's best for you, and forgive all offenses." God-based love refuses to look for ways to run, and opts for working things through. Love and War can help you find the marriage you've dreamed of, even if you're already walking the path, and fear you've taken a wrong turn.
On Dr. Charles Stanley's Sunday program "In Touch", the guest speaker was more of a historian than a Biblical speaker, but he is very famous for his knowledge of historical facts as well as Biblical truths.
Dr. David Barton is his name. He is an expert on the subject of whether or not the United States was founded as a Christian Nation.
Dr. David Barton – on Obama
"Respect the Office?  Yes.  Respect the Man in the Office? No, I am sorry to say.
I have noted that many elected officials, both Democrats and Republicans, called upon America to unite behind Obama.
Well, I want to make it clear to all who will listen that I AM NOT uniting behind Obama!
I will respect the Office which he holds, and I will acknowledge his abilities as an orator and wordsmith and pray for him, BUT that is it.
I have begun today to see what I can do to make sure that he is a one-term President!
Why am I doing this?  It is because:
   – I do not share Obama's vision or value system for America ;
   – I do not share his Abortion beliefs;
   – I do not share his radical Marxist's concept of re-distributing wealth;
   – I do not share his stated views on raising taxes on those who make $150,000+  (the ceiling has been changed three times since August);
   – I do not share his view that America is Arrogant;
   – I do not share his view that America is not a Christian Nation;
   – I do not share his view that the military should be reduced by 25%;
   – I do not share his view of amnesty and giving more to illegals than our American Citizens who need help;
   – I do not share his views on homosexuality and his definition of marriage;
   – I do not share his views that Radical Islam is our friend and Israel is our enemy who should give up any land;
   – I do not share his spiritual beliefs (at least the ones he has made public);
   – I do not share his beliefs on how to re-work the healthcare system in America ;
   – I do not share his Strategic views of the Middle East ; and
   – I certainly do not share his plan to sit down with terrorist regimes such as Iran .
Bottom line: my America is vastly different from Obama's, and I have a higher obligation to my Country and my GOD to do what is Right!
For eight (8) years, the Liberals in our Society, led by numerous entertainers who would have no platform and no real credibility but for their celebrity status, have attacked President Bush, his family, and his spiritual beliefs! They have not moved toward the center in their beliefs and their philosophies, and they never came together nor compromised their personal beliefs for the betterment of our Country!
They have portrayed my America as a land where everything is tolerated except being intolerant!
They have been a vocal and irreverent minority for years!
They have mocked and attacked the very core values so important to the founding and growth of our Country!
They have made every effort to remove the name of GOD or Jesus Christ from our Society!
They have challenged capital punishment, the right to bear firearms, and the most basic principles of our criminal code!
They have attacked one of the most fundamental of all Freedoms, the right of free speech!
Unite behind Obama? Never ! ! !
I am sure many of you who read this think that I am going overboard, but I refuse to retreat one more inch in favor of those whom I believe are the embodiment of Evil!
PRESIDENT BUSH made many mistakes during his Presidency, and I am not sure how history will judge him. However, I believe that he weighed his decisions in light of the long established Judeo-Christian principles of our Founding Fathers!!!
Majority rules in America , and I will honor the concept; however, I will fight with all of my power to be a voice in opposition to Obama and his "goals for America ."
I am going to be a thorn in the side of those who, if left unchecked, will destroy our Country! ! Any more compromise is more defeat!
I pray that the results of this election will wake up many who have sat on the sidelines and allowed the Socialist-Marxist anti-GOD crowd to slowly change so much of what has been good in America !
"Error of Opinion may be tolerated where Reason is left free to combat it."
– Thomas Jefferson
GOD bless you and GOD bless our Country ! ! !"
If we ever forget that we're one nation under GOD, then we will be a nation gone under." – Ronald Reagan
I WANT THE AMERICAN WAY OF LIFE BACK….. In GOD We Trust ! !   PLEASE SHARE – Be ready to vote in the Nov. 2, 2010 ELECTIONS
Week 5 started off great.  Immediately after returning from our Andrews mission our Commander pulled us aside and informed us that he was reassigning our OIC to another crew.  It is not that he was a bad leader, he just wasn't a good one.  Numerous poor decisions and a few other incidents eventually lead to his removal and not one of us was sorry to see him go.  In turn we got back the Captain whom we flew with when we first got here and a newly assigned Lieutenant from Wyoming.  As if we weren't already feeling lucky enough, two other crewmembers with similar altered team dynamics were scheduled to leave within 24 hours of us returning to Germany.  On a crew that was weighed down with 3 who never seemed to pull their own weight the change was welcome.  If those who left were new flyers I could perhaps understand however these 3 had almost 2500 flying hours combined.  Some things I will never get.
     With the new crew ready we were eager for our first mission which came a few days later.  We call it the Triangle, a stop at Ali Al Salem, Balad AB and then return to Germany.  The previous time we ran the mission was the day that almost lasted 24 hours.  This time we were back in 17 and 2 hours ahead of schedule.  We always knew our previous crew had weak links however we made excuses for them and pulled their weight, we had to.  To compare the two crews is night and day and will make the next 3 months a little easier to say the least. 
     Sunday morning bright and early the phone rang.  "Operation Ash Tray II" was in effect.  Evidently the volcano had sent another ash cloud toward Europe and had Ramstein in its sights.  As you can see by the photos, it was a mad dash to get everyone and all of our equipment out of Ramstein and off to an alternate location.  First we were heading downrange (dessert) which quickly changed to Rota Spain, a Navy base which means it is near water.  I liked that idea.  Unfortunately after we had rushed to get out of Dodge nobody told the ash cloud and it was too late.  We never took off.  After sitting on a C-17 for the better part of 6 hours we unloaded and waited for further instructions.  Those instructions didn't take long, we were going to bus to a location 5 hours away and meet another C-17 there however before the buses arrived that plan was scrubbed too.  Finally at 10pm, 14 hours after I first left my room, I opened my door, showered and went to bed to try again the following day. 
     Monday morning we all met at 8 am for plan 3 and by 9 am everything was cancelled all together.  The ash cloud was expected to clear within 24 hours and the decision was made to keep us in place.  Once again, nobody informed the ash cloud and it wouldn't be until Wednesday that a few flights finally took off.  For the second time in 6 short weeks we were grounded and out of play, I wasn't very happy at the thoughts of sitting around once again but there was little I could do about it. 
     We used some of our downtime to take out our frustration at a local go-kart track 20 minutes from base.  I had never been there before but had heard numerous stories about the place.  It didn't disappoint.  After being strapped in and fitted for a helmet we hit the track.  These karts go about 45 mph and after 30 minutes of driving my arms were shaking we I climbed out.  After sending Joe, Kevin and a few other into the wall I felt a whole lot better and we were back in the following Friday night. 
That's it for this installment.  Hope all well and I will talk to you soon.  Chris.
President Obama:
Today I read of your administrations' plan to re-define September 11 as a National Service Day.  Sir, it's time we had a talk.
During your campaign, Americans watched as you  made mockery of our tradition of standing and crossing your heart when the Pledge of Allegiance was spoken. You, out of four people on the stage, were the only one not honoring our tradition.
YES, "We noticed."
During one of your many speeches, Americans heard you say that you intended to visit all 57 states. Islam, not America, has 57 states.
YES, "We noticed."
When President Bush leaned over at Ground Zero and gently placed a flower on the memorial,  you nonchalantly  tossed your flower onto the pile without leaning over.
YES, "We noticed."
Every time you apologized to other countries for America 's position on an issue we have wondered why you don't share our pride in this great country.  When you have heard foreign leaders  berate our country and our beliefs, you have not defended us. In  fact, you insulted the British Crown beyond belief.
YES, "We noticed."
When your pastor of 20 years, "God-damned" America and said  that 9/11 was " America 's chickens coming home to roost," and you denied having heard recriminations of that nature, we  wondered how that could be. You later disassociated yourself  from that church and Pastor Wright because it was politically expedient to do so.
YES, "We noticed."
When you announced that you would transform America, we wondered why. With all her faults, America is the  greatest country on earth.
Sir, KEEP THIS IN MIND, "if not for  America and the people who built her, you wouldn't be sitting in  the White House now." Prior to your election to the highest office in this Country, you were a senator from Illinois and  from what we can glean from the records available, not a very remarkable one.
YES, "We noticed."
All through your campaign and even now, you have surrounded yourself with individuals who are basically unqualified for the positions for which you appointed them. Worse than that, the  majority of them are people who, like you, bear no special allegiance, respect, or affection for this country and her traditions.
YES, "We noticed."
You are 14 months into your term and every morning millions of Americans wake up to a new horror heaped on us by you. You seek to saddle working Americans with a health care/insurance  reform package that, along with cap and trade, will bankrupt this nation.
YES, "We noticed."
We seek, by protesting, to let our representatives know that we are not in favor of these crippling expenditures and we are labeled "un-American", "racist", "mob".  We wonder how we are supposed  to let you know how frustrated we are. You have attempted to make our protests seem isolated and insignificant. Until your appointment, Americans had the right to speak out.
YES, "We noticed."
On September 11, 2001 there were no Republicans or Democrats, only Americans. And we all grieved together and  helped each other in whatever way we could. The attack on 9/11 was carried out because we are Americans.
And YES, "We noticed."
There were many of us who prayed that as a black president you could help unite this nation. In six months you have done  more to destroy this nation than the attack on 9/11. You have failed us.
YES, "We noticed."
September 11 is a day of remembrance for all  Americans. You propose to make 9/11 a "National Service Day".  While we know that you don't share our reverence for 9/11, we  pray that history will report your proposal as what it is, a disgrace.
YES, "We noticed."
You have made a mockery of  our Constitution and the office that you hold. You have  embarrassed and slighted us in foreign visits and policy.
 
YES, "We noticed."
We have noticed all these things. We will deal with you. When Americans come together again, it will be to remove you from office. Take notice.
Faye Parrish
Bunnell, Florida
August 2009
Heavenly Father, You are the real foundation of nations, raising them up to serve and care for the people dwelling in their boundaries. I thank You for making me a citizen of this land of freedom
and unlimited opportunity—which are the result of its Christian base. Send forth your Spirit to this country and make it a source of wisdom and strength, order and integrity throughout the world.
Lord Jesus Christ, King of the universe, look with mercy on those who rule over us. Grant to our President and his administration the grace to know and do your will. Let them serve all their subjects in truth and righteousness. Inspire our Congressmen with the courage to make laws for the good of all rather than the few. Give our Judges your Spirit of wisdom and understanding that they may discern the truth and impartially administer the law. And let all the people pitch in to make our way of government  continue to work.  Amen.
It is hard to believe that we are already ¼ through our deployment.  I took last week's letter off if you will since there was absolutely nothing to write about during "Operation Ash Tray."  The decision to keep us on the ground that early morning essentially took us out of play for 8 days so needless to say we were eager to get back in the air. 
You would think with more than 7 years of experience at this I would know that you should always watch what ask for.  We were teed up for a Balad – Ali Al Salem – Ramstein run on a C-17.  Since I would end up with calluses on my fingertips if I thoroughly described all of the events of that mission let's just say that if there was a theoretical possibility of something going wrong it did. 
What was scheduled to be a 17 hour day took almost 25 and by the time we reached our rooms at 4 pm in the afternoon most of us opted to just stay up.  It was one of the longest and most aggravating days I can remember.
Kevin and I were finally moved into the same building area as the rest of our crew.  Since I feel compelled to only say nice things in these letters I am afraid I will have nothing to say about Ramstein Lodging.   That's kind of humorous; I didn't have anything to say about them during my last trip here as well. 
The rooms are not much bigger if any however they are much more functional.  Before we were forced to put our food items such as snacks and cereals on our television stand or tucked away in a night stand.  We now have a little cupboard space along with a counter, a full desk and television and microwave that do not look to be from the 1980's. 
Best of all, we now have our own bathroom!  How I will miss the early morning wake-ups of my neighbor taking a shower.  Of course it is hard is to complain too much when there are a lot of people who have it much worse that I do. 
The highlight of the past week was finally a trip to Andrews and the opportunity to see Amanda and Cam while in D.C.  Of course with my luck it couldn't go off without a hitch.  We were originally slated for the mission early in the week and Amanda, Cam and Robin, Kevin's girlfriend made their travel arrangements. 
Late Thursday evening we were notified that the mission had been extended and that we were scheduled to fly onto San Antonio after dropping our patients off in Andrews.  Once again, hours before leaving I had to make the dreaded phone call to Amanda to tell her that we would not be coming once again.  Like a true champion, she took the news well and went along with her day at work.
Friday morning we were alerted for the mission on time, did our normal pre-mission routine and ended up at the Detachment 15 minutes early.  Three of took the time to take our personal luggage out and an undisclosed amount of German beverages out to the plane. 
As the loading of the above mentioned items was occurring I mentioned that I planned on escorting the medical equipment back from San Antonio as the remainder of crew would normally fly back to Germany on a commercial carrier.  One of the individuals on the plane informed us that SA leg had been dropped and we were only flying to Andrews.  It was a mad dash back to the Detachment.  This time as the phone rang at 4 am back in the States with the good news.
After an hour and a half delay that seemed like forever we were finally on our way and shortly before 8 pm EST we made it to the hotel.  Amanda had found a small flag for Cameron to carry and he was easy to make as we drove across the parking lot. 
Kevin was first out of the truck and immediately caught Cameron's attention.  The look on his face was that of utter disappointment, I know you have the same green suit but you are not who I thought you were.  Then after a few seconds he looked around Kevin, said "Da-Da" and ran over.  After demanding "Up" and a quick kiss it was on to assaulting the Velcro patches as he always does.  It was truly awesome to see him and Amanda.
The downside of the trip was that we only had 24 hours off before we had to fly back to Germany.  After a mid-morning breakfast it was off to Arlington.  I can't count the number of times I have been there but there is always something special about taking someone there for the first time.  Perhaps it is the sheer magnitude of the size, the precisely laid out grave markers or the peaceful quiet. 
We made it just in time for a changing of the guard at the Tomb of the Unknown.  Amanda had never seen it before so as Cam got a little restless he and I went for a short walk.  From there we made our way Section 60.  Called by many the "Saddest acre in America," it is the final resting place for many of those killed in Afghanistan and Iraq. 
Walking there with Amanda and Cam I realized that you can never rationalize with an almost two year old why his Dad has to leave, but you are reminded why do it.
 We enjoyed the remainder of our time that afternoon and evening however despite all of the prayers of the aircraft breaking or the mission being cancelled, we made our way back to Germany.  We have a few flights this week that will keep us busy and before too long we will be talking about the ½ mark.
 That is it for this letter.  I hope you are all well and Happy Mother's Day if happens to apply.  Talk to you soon.  Chris.
Chris, the flight nurse that we came to appreciate so much while Lea was hospitalized in Hartford, is currently deployed to Germany, where his team is making flights into Afganistan and Iraq to treat and transport injured military personnel. Below is the first note from this deployment.
     Well I guess you can say here we go again, beginning my final tour, 120 days at Ramstein Air Base, Germany.   Kevin (from my Westover unit) and I were placed on the same crew which we appreciated.  It is hard to believe we are already through Day 7; time at least for me is flying.  Our first week was fairly hectic.  We flew from Dulles in Washington D.C. to Frankfurt on United.  I would like to personally thank that wonderful airline for charging me $250 in excessive baggage fees.  They somehow thought I could pack 4 months of supplies, 8 uniforms with boots and some other military gear in 3 bags.  I had to laugh at first since I thought he was joking, but he wasn't.  While I will be reimbursed when I file my first travel voucher, it is the point of it all.  Didn't the government bailout United not too terribly long ago?
     Our schedule is much different than it was two years ago.  We are in Bravo (Stand-by) for 24 hours, off for a day and then assigned a mission after 12 hours of pre-departure crew rest.  Our first two missions have both been to Afghanistan.  If everything goes to plan it makes for a 22 hour day, if something goes wrong it only gets longer.  So far, so good and I would like to keep it that way.   One of our missions had a few fellow Nutmegers aboard which made for a very sad beginning of this deployment.  Ironic that I traveled ½ way around the world and was blessed with the opportunity help some of my neighbor's home on their long journeys.  So far in the first week we have racked up over 27 flight hours.  If you add in our trip from the States last Friday we have been in the air over 35 hours this past week.  I can't wait to cash in my frequent flyer miles on this one. 
     Tomorrow is our first true down day since we got here and in true German fashion I feel obligated to uphold international relations and visit some of the local retailers especially those specializing in wine production.  While I have two vineyards I really like and have visited for years some of those on our crew suggested another vineyard that overlooks the Rhine river.  The owner is American and loves service members so it should be interesting.  Any request?  Kevin and I hope visit Rudy Ruttgar and my personal favorite MD, Dr. Burklen-wolf in the next few weeks. 
     My quarters are much like they were two years ago, just a little nicer (no mold and carpet).  The room is humble, has a fridge and microwave and while be it painfully slow, we finally have internet in our rooms. Welcome 2010 AF lodging! All in all I can't complain too much, it could always be worse.   As for the food here…um….uh… No comment.  A salad alone the other day cost me $2.75 and that was with a discount from the lunch lady.  We are currently working on our Per Diem issue. 
     With our time in between missions Kevin and I have been keeping busy running (not Kevin), biking and swimming.  I found a very nice 6 mile long running path not too far from my room.  Some of the Westover folks deployed to Andrews were nice enough to take my bike with them and placed it on a mission over here to Germany.  They were also nice enough to decorate it with a bright pink Easter basket, tassels, a horn and completed it off with a personalized California license plate with my name on it and playing cards in front and rear spokes.  At least they were nice enough to fill the Easter basket with Girl Scout cookies to help with the humility.  Kevin purchased a bike later that same day and we have pretty much rode everywhere since.  It is nice to not have to rely on a vehicle shared by 7 people if you want to go somewhere and with hundreds of kilometers of trails around the base we will put them to good use. 
     Many people have asked if they can send me a package.  The simple answer is no.  I am blessed with living on one of the largest U.S. bases in Europe.  I have access to a grocery store, a mall, a movie theater, a gym and a pool.  While we pay for these amenities in very long flights down range many people have it much worse than I.  With that said, they would love packages and support from home.  While I am touched by all of the kind thoughts there are many more deserving service members than I.  I will however be more than happy to deliver any packages anyone may want to send and I will ensure they get out to those who need it most.  Coffee, canned fruits, non-perishable sweets and of course baby-wipes are always fan favorites. 
      That is all for this weekly installment.  Please tune in next week for another thrilling episode.  I hope everyone is well and I will talk to you soon.  Chris.
Full Scale Working Replica of Noah's  Ark  Opened In SCHAGEN,  Netherlands
Dutch creationist Johan Huibers built a biblically correct replica of  Noah's  Ark  constructed to accurate measurements given in scripture. Genesis states that Noah kept seven pairs of most domesticated animals and one breeding pair of all other creatures, plus his wife, three sons and three daughters-in-law together on the boat for almost a year while the world was deluged.
 Johan's Ark is designed to be able to pass narrowly under every bridge on his planned sailing route through Netherlands' interior waters to the country's big cities. The massive central door in the side of Noah's Ark was thrown open, you could say, for the first time in 4,000 years, drawing a crowd of curious pilgrims and townsfolk to behold the wonder and reality of what Noah crafted.
The replica, started in May 2005, is 150 cubits long, 30 cubits high and 20 cubits wide. That's two-thirds the length of a football field and as high as a three-story house. Still, Noah's Ark as described in the Bible was five times larger than Johan's Ark!   Huibers did the work mostly with his own hands, using modern tools and with occasional help from his son Roy.
  Huibers built the replica as a testament to his faith in the literal truth of the Bible. A contractor by trade, he chose to build the ark of American cedar and Norwegian pine rather than the "Gopher" wood described in scripture. Scholars still debate what Gopher wood would have been.
 Life-size models of giraffes, elephants, lions, crocodiles, zebras, bison and other animals greet visitors as they arrive in the main hold. 
Exhibits on the third level show ancient tools and old-fashioned barrels, exotic stuffed animals, and a wax model of an exhausted Noah reclining on a bed in the forecastle.
A 50-seat film theater in the keel allows kids to watch the segment of the Disney film "Fantasia" that tells the story of Noah.
 Exhibit designs are by Bianca, Huibers wife. Visitors are often amazed by the replica saying it's beyond comprehension. The size of the replica is driven home when you see the life size statues of animals displayed, and the biblical arc was five times larger than this!" Huibers' vision is to stock his ark with horses, lambs, chickens and rabbits – mostly baby animals to save space.
 On the uncovered top deck , which was not quite ready in time for the opening, will come a petting zoo, with baby lambs and chickens, and goats, and one camel. Huibers says of the arc that he hopes it will renew interest in Christianity in the  Netherlands , where church membership has fallen dramatically in the past 50 years.
The total cost of the project is estimated to be just under $1.2 million. For more information on Johan Huibers and the Ark project, see www.arkvannoach.com (site is in Dutch, with some videos in English).
Now that I am old and gray…give me the time to tell this new generation about all your mighty miracles.  Psalm 71:18