You are currently browsing Larry E. Vaughn Jr's articles.
Mobile Is Changing Everything. The first thing many people do when they start their day is check their phone for messages, social network updates, and email. The easy mobile access we enjoy is changing how the business world reaches customers, and how customers find businesses. This presents interesting challenges for businesses, as much of the enterprise technology ecosystem will continue to go mobile to keep up with the growing mobility of the workforce, and increasingly mobile consumer.
Technology is rapidly changing to a "mobile first" mentality as businesses address the changing customer landscape. Since a mobile interaction is frequently the first exposure a person has with a company, it is important to think about the times you had frustrating mobile experiences and make sure customers don't experience that frustration with your application.


If a person is searching for a business from their mobile phone, they may be on the go, and have less patience with the limited keyboard and interface of the device than if they were sitting at a desktop. Understanding this basic difference in a user's perspective on desktop versus mobile is one of the many reasons technology for business is so rapidly advancing. We have already seen the World Wide Web evolve from "the Internet" to Web 2.0, and mobile 2.0 is just around the corner.
The mobile first approach is also forcing business technology to move towards greater scalability, connectivity, and useability. We see this very clearly in social media, where users are flocking from one platform to another that provides expanded space to share specific audio content, upload longer videos, or post new types of content they can share. As technology continues to develop as a result of our individual mobility, ease of use will remain a major focus as will stability and future scalability.
One of the challenges facing business is that many of the attractive widgets and gizmos of the website just won't work on a mobile device. The mobile screen is too small, and the circumstances of mobile use demands a quick, straight-forward, productive experience from start to finish. You and I no longer have the patience to sit and wait and wait for a web page to load. I have, many times, simply gone to a different provider's site when I felt I had waited too long for a page to load. Most consumers expect to wait no more than five seconds! If your page doesn't load quickly, <em>blip!</em>, they're gone! The easier your mobile app is to use, the more functional its capabilities, the more customers are likely to come back.
Visuals are very important in getting the message across, but the mobile platform will continue to force alteration of the
way in which our information is presented to the end user. Visuals can be processed by the mind much faster than text. That's why we see so many websites loaded up with visual material from photos to graphics and animations. But, we can't structure a mobile app with all those visuals, because it bogs down the page-loading process, and can cost us return visitors.
The mobile first approach is also forcing business enterprise technology to move towards greater scalability, connectivity, and useability. We see this very clearly in social media, where users are flocking from one platform to another that provides a new place to share specific audio content, upload longer videos, or post new types of content they can share. And, all of this, predominately, on a mobile device!
Now is the time to prepare your business for mobile, or your business can be left behind. But, make sure you're not just going mobile, but that you're going mobile with an application that is quick, scalable, stable, and encourages connectivity.
Our children are uniquely created gifts of God, and are living memorials to our influence in their lives.  Parenting is never finished. We have to teach our children, and grandchildren, about Jesus Christ, and then live our lives showing them how to live as believers. The journey of life is filled with tribulation, problems, roadblocks and temptations that challenge our resolve to reach our final destination.
The problems teach us to be a better traveler, and encourage us to share what we learn about making the journey easier with others who are walking the same path.God places some people in our lives to plow and plant, while others water and fertilize. God will grow your faith, give you challenges to help you mature, and will also test your faith. The mark of a true Christian is not that have have been merely saved, but rather, that you share the story of your salvation with others.  For new readers, you can hear my testimony here. You can also read the daily dispatches during Lea's 6-month hospital stay. This link takes you to the condensed timeline, but you can read the entire dispatch by clicking on the date link to the left of the comments.
Lea and I have had an incredible life journey together, and will celebrate 50 years of marriage next year. I particularly thank God for the last few years, because he gave her back to me after showing what it would be like to live without her. We have been so richly blessed! His provision for us has been remarkable. Both our sons made multiple trips to be with her during her hospitalization, and have assisted us financially well beyond our expectations. He has provided us a loving church family to serve in, and given us both the health we need to be active servants. Even more remarkably, He has given us wonderful grandchildren to love on and share our love of Christ.
The life worth living is rooted in sound teaching. We, as parents and grandparents, are responsible to teach our children, grandchildren, and great-grandchildren about God's love, His benevolence, and how he works in our lives to shape us into the servants we need to be. We strive to be knowledgeable about His rules and His laws, so we can be the kind of teachers our grandchildren deserve.
I picked up the following story from an email. I didn't bother to check its validity, because the message is what is really important, and I wanted to share it with you. This is purportedly written by a U.S. Marine.
"As I came out of the supermarket that sunny day, pushing my cart of groceries towards my car, I saw an old man on the lot with the hood of his car up and a lady sitting inside the car, with the door open.
The old man was looking at the engine. I put my groceries away in my car, and continued to watch from about twenty five feet away. I saw a young man in his early twenties with a grocery bag in his arm walking towards the old man, who saw him approaching, and took a few steps towards him.
I saw the older man point to his open hood and say something. The young man put his grocery bag into what looked like a brand new Cadillac. He then turned back to the old man. I heard him say loudly, 'You shouldn't even be allowed to drive a car at your age.' And then with a wave of his hand, he got in his car and peeled rubber out of the parking lot.
I saw the old gentleman pull out his handkerchief, and mop his brow as he went back to his car and again looked at the engine. He then went to his wife and spoke with her; he appeared to tell her it would be okay. I had seen enough, and I approached the old man. He saw me coming, smiled sheepishly, and stood straight, and as I got near him I said, 'Looks like you're having a problem.'
He quietly nodded his head. I looked under the hood myself, and knew that whatever the problem was, it was beyond me. I remembered a gas station up the road, and I told him that I would be right back. I drove to the station and went inside. I saw three mechanics working on cars. I approached one of them, and related the problem the old man had with his car. I offered to pay if someone could follow me back down and help him. Two of them offered to go.
The old man had pushed the car under the shade of a tree and appeared to be comforting his wife. When he saw us he straightened up, smiled, and thanked me for my help. As the mechanics diagnosed the problem (overheated engine), I spoke with the old gentleman.
When I shook hands with him earlier, he had noticed my Marine Corps ring and had commented about it, telling me that he had been a Marine too. I nodded and asked the usual question, 'What outfit did you serve with?' He said that he served with the first Marine Division at Guadalcanal, Pelieliu, and Okinawa.
He had landed in three of the worst battles, and retired from the Corps after the war was over. As we talked we heard the car engine start and saw the mechanics lower the hood. As they came over to us, the old man reached for his wallet, but I stopped him, and told him I would just put the bill on my AAA card.
He still reached for the wallet and handed each of us a card that I assumed had his name and address on it, and, without looking, I stuck it in my pocket. We all shook hands all around again, and I said my goodbye's to his wife. I then told the two mechanics that I would follow them back up to the station. Once at the station, I told them that they had interrupted their own jobs to come along with me and help the old man, and I wanted to pay for the help. They refused to charge me.
The men told me then that they were Marine Corps Reserves, and glad to help. Once again we shook hands all around and as I was leaving, one of them told me I should look at the card the old man had given to me. I said I would, and drove off.
I had gone about two blocks, when curiosity got the best of me, and I pulled over and took the card out of my pocket and looked at it. The name of the old gentleman was on the card, printed in gold leaf, and under his name was written: 'Congressional Medal of Honor Society.'
I sat there motionless, staring at the card and reading it over and over, recalling what I could about the battles the old man was in. I looked up and smiled to no one but myself and marveled that on this day, four Marines had all come together because one of us needed help. He was an old man all right, but it felt good to have stood next to greatness and courage, and an honor to have been in the presence of a Congressional Medal of Honor recipient.
Remember, as we approach another Memorial Day, OLD men like him gave you, and all of us, FREEDOM for America. Thanks to those who served and still serve, and to all of those who supported them, and who continue to support them."
Amen.
God is good, all the time. He has been particularly good to Lea and me in providing for us in our "recliner" years. Lea's recovery has continued to progress quite well, with improvement of her sense of balance and agility. She has many more good days than bad, and has been able to resume driving herself when she feels she wants to get out of the house for a while.
She and I are blessed to be able to cook meals for our church fellowship when we gather for mid-week bible study. We both like to cook, so we enjoy watching the competitions on Food Network and Cooking Channel, and have a joke between us that we have to careful to do a good job of food preparation so we don't get "Chopped," a reference to getting cut from cooking competition. When we plan our menu, our standing joke is that we have "four hours and $200 to cook a five-course meal for fifty people," from another competion we enjoy watching.
Cooking for the church has been a great undertaking for us on several levels. When we first started, Lea wasn't mentally able to handle the stress of the kitchen, so I had to take the lead. But, as the months went on, she began to regain her interest in meal planning and execution, and today has improved to the point that she often takes the lead right from the meal planning process. It has been wonderful for me to see her slowly recapture her abilities, and put her sparkling personality into the meals we prepare.
This improvement was also accompanied by a rekindling of her creative abilities. She has always been stellar at creating flower arrangements. For the ten years we operated a bed and breakfast in our large Victorian home, she was always creating gorgeous flower arrangements for all the rooms in the house, including huge centerpieces for the parlours. She began assisting our church's decorating committee several months ago, making beautiful handmade bows for Christmas decorations, and flower arrangements for various rooms, including the worship center. Today, she looks forward to each change of the season and "freshening" up the church with new centerpieces and decorative touches.
It has been a source of great joy to see her with our grandsons, ages 2 and 4, as she has cared for them. I believe that they have been the primary reason her thought processes have improved so much. She loves those boys dearly, and longs for their next visit with great anticipation. She just sparkles when they're together, giving her every ounce of energy to caring for them, and revealing her soul to them with every interaction.
The Lord has showered us with blessings well beyond what one might hope for, and we daily rededicate ourselves to serving Him, and sharing the Good News that God Is Good, All The Time.
The President Without A Country, By Pat Boone
"We're no longer a Christian nation." – President Barack Obama, June 2009
"America has been arrogant." – President Barack Obama
"After 9/11, America didn't always live up to her ideals."- President Barack Obama
"You might say that America is a Muslim nation."- President Barack Obama, Egypt 2009
Thinking about these and other statements made by the man who wears the title of president. I keep wondering what country he believes he's president of.
In one of my very favorite stories, Edward Everett Hale's "The Man without a Country," a young Army lieutenant named Philip Nolan stands condemned for treason during the Revolutionary War, having come under the influence of Aaron Burr. When the judge asks him if he wishes to say anything before sentence is passed, young Nolan defiantly exclaims, "Damn the United States! I wish I might never hear of the United States again!"
 The stunned silence in the courtroom is palpable, pulsing. After a long pause, the judge soberly says to the angry lieutenant: "You have just pronounced your own sentence. You will never hear of the United States again.. I sentence you to spend the rest of your life at sea, on one or another of this country's naval vessels – under strict orders that no one will ever speak to you again about the country you have just cursed."
And so it was. Philip Nolan was taken away and spent the next 40 years at sea, never hearing anything but an occasional slip of the tongue about America. The last few pages of the story, recounting Nolan's dying hours in his small stateroom – now turned into a shrine to the country he foreswore – never fail to bring me to tears. And I find my own love for this dream, this miracle called America, refreshed and renewed.
I know how blessed and unique we are. But reading and hearing the audacious, shocking statements of the man who was recently elected our president – a young black man living the impossible dream of millions of young Americans, past and present, black and white – I want to ask him, "Just what country do you think you're president of?" You surely can't be referring to the United States of America, can you?
America is emphatically a Christian nation, and has been from its inception! Seventy percent of her citizens identify themselves as Christian. The Declaration of Independence and our Constitution were framed, written and ratified by Christians. It's because this was, and is, a nation built on and guided by Judeo-Christian biblical principles that you, sir, have had the inestimable privilege of being elected her president.
You studied law at Harvard, didn't you, sir? You taught constitutional law in Chicago? Did you not ever read the statement of John Jay, the first Chief Justice of the Supreme Court and an author of the landmark "Federalist Papers": " Providence has given to our people the choice of their rulers – and it is the duty, as well as the privilege and interest of our Christian nation – to select and prefer Christians for their rulers"?
In your studies, you surely must have read the decision of the Supreme Court in 1892: "Our lives and our institutions must necessarily be based upon and embody the teachings of the Redeemer of mankind. It is impossible that it should be otherwise; and in this sense and to this extent our civilization and our institutions are emphatically Christian." Did your professors have you skip over all the high-court decisions right up till the mid 1900's that echoed and reinforced these views and intentions?
Did you pick up the history of American jurisprudence only in 1947, when for the first time a phrase coined by Thomas Jefferson about a "wall of separation between church and state" was used to deny some specific religious expression – contrary to Jefferson 's intent with that statement? Or, wait a minute: were your ideas about America's Christianity formed during the 20 years you were a member of the TrinityUnited Church of Christ under your pastor, Jeremiah Wright? Is that where you got the idea that "America is no longer a Christian nation"?
Is this where you, even as you came to call yourself a Christian, formed the belief that "America has been arrogant"? Even if that's the understandable explanation of your damning of your country and accusing the whole nation (not just a few military officials trying their best to keep more Americans from being murdered by jihadists) of "not always living up to her ideals," how did you come up with the ridiculous, alarming notion that we might be "considered a Muslim nation"?
Is it because there are some 2 million or more Muslims living here, trying to be good Americans? Out of a current population of over 300 million, 70 percent of whom are Christians? Does that make us, by any rational definition, a "Muslim nation"? Why are we not, then, a "Chinese nation"? A "Korean nation"? Even a "Vietnamese nation"? There are even more of these distinct groups in America than Muslims. And if the distinction you're trying to make is a religious one, why is America not "a Jewish nation"?
There's actually a case to be made for the latter, because our Constitution – and the success of our Revolution and founding – owe a deep debt to our Jewish brothers. Have you stopped to think what an actual Muslim America would be like? Have you ever really spent much time in Iran? Even in Egypt? You, having been instructed in Islam as a kid at a Muslim school in Indonesia and saying you still love the call to evening prayers, can surely picture our nation founded on the Quran, not the Judeo-Christian Bible, and living under Shariah law. Can't you? You do recall Muhammad's directives [Surah 9:5,73] to "break the cross" and "kill the infidel"?
It seems increasingly and painfully obvious that you are more influenced by your upbringing and questionable education than most suspected. If you consider yourself the president of a people who are "no longer Christian," who have "failed to live up to our ideals," who "have been arrogant," and might even be "considered Muslim" – you are president of a country most Americans don't recognize. Could it be you are a president without a country?
You can click on the following link to "Snopes" which verifies that this is an actual, very well written, letter written by Pat Boone:
http://www.snopes.com/politics/soapbox/patboone.asp
Lord Jesus, God and Saviour, please bless America! HELP!
The stats helper monkeys at WordPress.com mulled over how this blog did in 2010, and here's a high level summary of its overall blog health: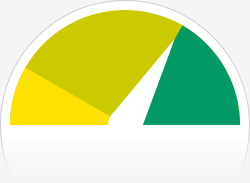 The Blog-Health-o-Meter™ reads This blog is doing awesome!.
Crunchy numbers
A Boeing 747-400 passenger jet can hold 416 passengers. This blog was viewed about 4,900 times in 2010. That's about 12 full 747s.
In 2010, there were 16 new posts, growing the total archive of this blog to 257 posts. There were 9 pictures uploaded, taking up a total of 356kb. That's about a picture per month.
The busiest day of the year was January 5th with 76 views. The most popular post that day was Life at Conception .
Where did they come from?
The top referring sites in 2010 were search.aol.com, facebook.com, google.com, search.conduit.com, and jehovahs-witness.net.
Some visitors came searching, mostly for chance phelps, replica of noah's ark, goat milk, holocaust, and noah's ark replica.
Attractions in 2010
These are the posts and pages that got the most views in 2010.
1
Life at Conception August 2009
1 comment
2
Replica of Noah's Ark March 2010
3
PFC Chance Phelps June 2009
1 comment
4
Holocaust Remembrance May 2009
5
Heartland Ministries June 2007
5 comments
As Christians, we often wonder what the purpose of suffering is in our daily walk. It's all around us. We struggle as best we can through our own difficulties, hold firmly our faith in the knowledge that this, too, is a part of God's plan for our lives. We also make it a part of our lives to show compassion, and lend a hand, to those less fortunate than ourselves. Still, it is just beyond our power to understand many situations we encounter. 
I recently had included in my prayers a two-and-a-half year old boy who had been diagnosed with cancer.  He has undergone many struggles for survival, and was just recently sent home from the hospital with no hope of recovery. The doctors told his mother that he will most likey pass before Thanksgiving, a mere three weeks away.  How horrible for her! I can only imagine the pain and agony she is going through! And, although she has received great support from friends, family, her church, and others who supported from afar, nothing could be more heart rendering than the loss of a child. 
It can be pretty tough to understand why certain sweet souls have to undergo such battles, but a close friend of this mother sent a wonderfully uplifting message to her upon learning of the child's prognosis. The heart-broken mother was so touched by the message she wanted to share with all who had uplifted her son in prayer or helped out with medical costs. It also gave me a new, brighter, perspective on suffering. I don't know who the author of the email is,  but this message is so powerfully moving, it can help many of us as we face our own trials. I feel the writer will forgive me for not giving due credit.
A Little Soul
"Not too long ago in Heaven, there was a little soul who took wonder in observing the world. He especially enjoyed the love he saw there, and often expressed this joy with God. One day however, the little soul was sad, for this day he saw suffering in the world. He approached God and sadly asked 'Why do bad things happen, why is there suffering in the world?'
 
God paused for a moment and replied, 'Little soul, do not be sad, for the suffering you see unlocks the love in people's hearts.' The little soul was confused. 'What do you mean?' he asked. God replied, 'Have you not noticed the goodness and love that is the offspring of that suffering? Look at how people come together, drop their differences, and show their love and compassion for those who suffer. All their motivations disappear and they become motivated by love alone.'
 
The little soul began to understand and listened attentively as God continued. 'The suffering soul unlocks the love in people's hearts much like the sun and rain unlock the flower within the seed. I created everyone with endless love in their heart, but unfortunately most people keep it locked up and hardly share it with anyone. They are afraid to let their love shine freely, because they are afraid of being hurt. But a suffering soul unlocks that love. I tell you this – it is the greatest miracle of all. Many souls have bravely chosen to go into the world and suffer to unlock this love – to create this miracle – for the good of all humanity.'
 
Just then the little soul got a wonderful idea and could hardly contain himself. With his wings, fluttering, bouncing up and down, the little soul excitedly replied, 'I am brave, let me go. I would like to go into this world and suffer so that I can unlock the goodness and love in people's hearts! I want to create that miracle!'
 
God smiled and said, 'You are a brave soul I know, and thus I will grant your request. But even though you are very brave, you will not be able to do this alone. I have known since the beginning of time that you would ask for this, so I have carefully selected many souls to care for you on your journey. These souls will help you create your miracle, however they will also share in your suffering. Two of these souls are most special and they will care for you, help you and suffer along with you, far beyond the others. They have already chosen a name for you. Caleb Andrew.'
 
God and the brave little soul shared a smile, and then embraced. In parting, God said, 'Do not forget Caleb that I will be with you always. Although you have agreed to bear the pain, you will do so through my strength. And if the time should come when you feel you have suffered enough, just say the word, think the thought and, I will bring you home.'
 
Thus at that moment, the brave little soul was born into the world and through his suffering and God's strength, he unlocked the goodness and love in people's hearts. For so many people dropped their differences and came together to show their love. Priorities became properly aligned. People gave from their hearts. Those who were always too busy, found time. Many began new spiritual journeys – some regained lost faith – many came back to God. Parents hugged their children tighter. Friends and family grew closer. Old friends got together and new friendships were made. Distant families reunited and every family spent more time together. Everyone prayed. Peace and love reigned. Lives were changed forever. It was good. The world was a better place. The miracle happened!"
Father God, please be with this little boy in his few remaining days, letting him know that he is being brought home to eternal happiness. Keep your hand, Lord, in the lives of those who love him, or have been touched by his trials here on Earth, and provide them with peace, understanding, and Your grace to comfort them through all their days. In the name of our almightly savior, Jesus Christ, we ask these things. Amen.
I have just received this heartfelt missive from a U.S. military officer currently deployed in the Middle East, and was moved by his passionate writing of his experience in honoring the heroes making their final journey home. God, bless this writer and all those in harm's way. Amen.
"Family & Friends,
 
I just returned from a ceremony.  At 10 o'clock this morning, I experienced a paradox that penetrated my heart.  On the one hand, it was the greatest honor I could bestow on another Soldier.  Yet, on the other hand, it was the heaviest burden I could carry for him.  I swelled up with pride one moment as I saw each American flag, but had to suppress anger as I considered what happened to the warrior beneath it.  I thanked God for the ultimate sacrifice of each brave volunteer, but mourned deeply for the families who would receive them.
 
These precious souls.
All of them sons.
Some of them husbands and fathers.
Some of them brothers and uncles.
All of them heroes.
 
You see, I stood among 200 fellow warriors on the tarmac just moments ago as we welcomed seven of our courageous brothers who "gave the last full measure of devotion."  This, their last stop before they fly home to America for a heart-wrenching reunion, not the way their loved ones imagined.  Grieving families who must now endure indescribable pain.
 
I couldn't help but notice the irony of the moment.  The sky was as blue as I've ever seen it.  Clear, not a cloud.   Hot, but no humidity, and a cool breeze.  This very spot where I stood today is one of the most desired points in this war-torn region because this is where you catch the "Freedom Bird" as we call it—the plane that takes you home to embrace your loved ones.  But today's bird could hardly be called "Freedom."  I couldn't keep from picturing the wives and children, the mothers and fathers, the friends and loved ones.
 
We collectively saluted each American Hero as he was gently and slowly loaded onto the aircraft with precision and grace.  The chaplain offered a prayer of gratitude for the price these men paid in service to our country, and he pleaded for God's comfort for those left behind.  Then, each flag-draped casket disappeared into the plane's belly of darkness.  It was a moving tribute that brought the reality of war squarely into focus.
 
Sadly, these ceremonies are not uncommon.  So I ask you to petition God on behalf of these men and the many others who stand courageously in the fight even as you read this.  While I did not know a single one of these heroes, their presence brought a wellspring of emotion as I prayed for their families and the brothers who fought beside them on the battlefield.  I don't know where their hearts were, but I do know that the remaining harvest is plenty and there is no time to waste.  So, again, I ask that you pray for God to move in the hearts of our Nation's warriors so they can personally receive God's grace and have the assurance that this brief visit here on earth is only the beginning of an eternal love affair with Jesus.
 
We can't choose how we start this race called life, but we all must make the choice as to how we are going to finish it.  The only true "Freedom Bird" chose three nails, and He took our place on the cross so that we could have a place in Heaven.
 
Finish Strong!
Kevin Bouren
P.S. I asked God to give me peace and He drew me to His Word—Romans 5:1-10—maybe you'll find comfort there as well."
Romans 5: 1-11    Peace and Joy
 1Therefore, since we have been justified through faith, we have peace with God through our Lord Jesus Christ, 2through whom we have gained access by faith into this grace in which we now stand. And we rejoice in the hope of the glory of God. 3Not only so, but we also rejoice in our sufferings, because we know that suffering produces perseverance; 4perseverance, character; and character, hope. 5And hope does not disappoint us, because God has poured out his love into our hearts by the Holy Spirit, whom he has given us. 
 
 6You see, at just the right time, when we were still powerless, Christ died for the ungodly. 7Very rarely will anyone die for a righteous man, though for a good man someone might possibly dare to die. 8But God demonstrates his own love for us in this: While we were still sinners, Christ died for us.
 
 9Since we have now been justified by his blood, how much more shall we be saved from God's wrath through him! 10For if, when we were God's enemies, we were reconciled to him through the death of his Son, how much more, having been reconciled, shall we be saved through his life!
A few months ago I was invited to review the newly published book by John and Stasi Eldredge entitled Love and War . . . Finding the Marriage You've Dreamed Of.  The cover flap states, "What the Eldredge bestsellers Wild at Heart did for men and Captivating did for women, Love & War will do for married couples everywhere."
 
Being a veteran of well over 40 years of marriage to my high school sweetheart, I was intrigued by the potential wisdom I might share based on my own life experience. Being married is hard! It takes work, compassion and compromise.
 
Lea and I were teens when we married in the mid-60s, and many friends and family members speculated, "It'll never last." Only one out of five U.S. marriages lasts for 50 years and about 50% of marriages end in divorce. Teen marriages are thought to have an even higher rate of failure, maybe approaching 60%. But, against all odds, through the grace of God, we're still in love.
 
So, when I sat down to read through the book, I anticipated much less true wisdom and straight talk from this younger couple than I happily found neatly tucked into its pages.
 
In Chapter One, John and Stasi had been married for nearly three years. They were very involved with their church. John was on staff with the church and also leading a small theater company. Stasi was reaching out to troubled teens through an active Christian ministry.  They were both devoted to their work, and kept very busy. They had wisely taken the right steps before marriage by getting premarital counseling, they attended a marriage seminar, and were now active in a weekly married couples group. And, yet, their marriage was in trouble.
 
Stasi and John relate their innermost feelings and reveal much more of themselves than most folks would be comfortable divulging to their life partners, let alone to the public. And, perhaps, that's where the real gutsy value of this book lies. This is real. It isn't idealism or theory. This is about who they were, what they thought and experienced, and how far they have come through personal growth and maturation as a couple. It offers great insight into the battles a couple faces in marriage. Even those who are walking in faith.
 
So what happened to this couple? Why did they approach divorce twice during their marriage? What secrets did they discover to work themselves through the horrors of impending divorce?  What do they share from their experience that can help others in trouble? They offer simple, clearly stated, helpful treasures that can literally rescue the two of you and get your marriage back on track. Oh, and did I mention the chapter on sex?
John and Stasi open their hearts and share their personal journey to disclose one of the most courageous, straight-forward, discussions of sexuality within a Christian marriage that you'll find. This often taboo topic is clearly and frankly discussed, and will help many couples better understand that sexual intimacy in marriage is not only okay, it's what God intended from the very beginning. Sex, like fine wine, really can get better with time!
 
Love and War provides wonderful insight into how wild and powerful sex is in the Christian marriage. "Drink your fill, O lovers," (Song of Songs 5:1). Putting sex into context within the marriage requires a true, compassionate, enduring respect for your life partner, and the ability to unselfishly share your innermost self with that person.
 
Love says, "I accept you as you are, care when you hurt, desire only what's best for you, and forgive all offenses." God-based love refuses to look for ways to run, and opts for working things through. Love and War can help you find the marriage you've dreamed of, even if you're already walking the path, and fear you've taken a wrong turn.
     So I figured after a 4 week hiatus I should probably get off my rear and get back to writing on occasion.  In all actuality we have been pretty busy the past month which for me at least made the last half of June and the first half of this month pass by fairly quickly.  In addition to flying the OIC duties have been keeping me busy with evaluations and recommendation for awards and such. 
     We swapped out two flyers at the beginning of the month and they were replaced by two new flyers from the AE squadron here in Ramstein.  After a month of fairly easy sailing I finally have a problem child who to be blunt is a huge pain in my ass.  I wouldn't mind so much but he is a Captain as well and after the Chief Nurse refused to reassign him due to him leaving in two weeks we had a "little" closed door discussion. So far so good but time will tell.
     Our flight schedule has been quite hectic which also helped pass the time. In the last month and half we have flown 13 missions which is just over two missions a week.  It may not sound too bad however when you consider those are two 24 hours days per week and then you add in the time that we spend in "stand-by" alert, the time starts to add up. 
     We were blessed with a 3 day break this past weekend in Jackson Mississippi.  For once I was actually glad Amanda and Cam didn't attempt to make the trip down to D.C. as we were only there for 3 hours and then flew onto San Antonio and then to Jackson.  We had the opportunity with fly with a film crew from CNN and I was interviewed by Barbra Starr, the Pentagon Correspondent.  The crew was documenting the increased number of casualties coming out of the Afghanistan Theater of Operations after the recent troop surge. They actually got a good taste of what we do on a daily basis. 
     Barbara and the camera crew flew from Ramstein to Bagram on Thursday afternoon, returned to Ramstein Friday morning and then jumped on our mission Friday afternoon back to the States.  We had a fairly large patient load leaving Germany and she was very impressed by how busy we were during the 9 hour flight.  Unfortunately I was the Medical Crew Director on the flight and even though I thought I had escaped the inevitable interview with about an hour left in our mission and Boston out the right side window I was asked to say a few words. 
     I was surprised by how laid back she was and the 5 minutes seemed to pass very quickly.  Hopefully this won't be a repeat of the "courage under fire" crap that idiot from Fox 61 pulled when he flew with us a few years ago.  Regardless the interview should be a 3 part documentary and should start airing the last week of July or the first week of August. 
     The World Cup also provided numerous opportunities to pass some of the time.  For all but one of the Germany matches we met our friend Axel in the small town of Bissersshiem and watch the game with the local volunteer fire department.  With plenty of beer on tap, a fire truck and Jaggermeister (which is awful by the way) there was always a good time to had by all.  It was disappointing when the German national team lost in the semi-finals as I think it would have been pretty cool to be present in a country that won a World Cup. 
     During the 3rd place match we were all given polo shirts from the fire department as a token of friendship and we passed along some of our unit patches which they promptly put on display in the "social" area of the department (aka bar).  Kevin was graciously given a signed fire helmet from the department that they asked be placed in the firehouse he works at and I was given a signed, Germany World Cup Burger King crown to add to my in-flight kit.  I am sure anyone who has ever flown with me can't wait to see the new addition. 
     Next Thursday night the fire department wants to celebrate Kevin and I going home so they invited us to what they call an after-work party.  Only in Germany would they celebrate getting out of work by throwing a party, and on a Thursday night even.  Anything for a gathering I guess but if it is fun perhaps I will bring the tradition back to the States.  I do think Kevin is in for a big surprise however.  During a previous visit he half-heartedly invited the guys the firehouse over to visit Boston whenever they wanted.  According to Axel that will be early next spring and 6 of them are already making plans and may have already reserved the time off.  I may have to take a road trip to Boston just to watch this event.
     Well that is all for this next to last installment.  Today after we get back to Ramstein I hope to go to the travel office and reserve my ticket home.  Looks like August 6th will be the big day.  My replacement gets in on July 31st however we have a scheduled mission right around that time and there is a very good chance I will have to fly even though he is present. 
     Replacement, now that sure is a great word.  Let's say it again, replacement :-).  As normal, pray for world peace, the safety of our troops